With a new mandate from BLSW11, WoW Mums are continuing their inter-generational project in Battersea, by mentoring additional, local organisations to work with sheltered housing accommodations to alleviate loneliness and isolation of the elderly.
More on this intergenerational project in this video below
You can read the full evaluation report of this project here. Intergenerational Programme – Evaluation
Don't miss our intergenerational Eid event and dinner on the Friday 8th of September 2017 at 5pm.
We have been meeting monthly in Haven Lodge and share a meal and activities with 3 generations.
In October 2016, WoW Mums mentored young people from The Challenge, a national youth organization, to provide lunch and a special musical concert for the residents of Haven Lodge and John Kirk House.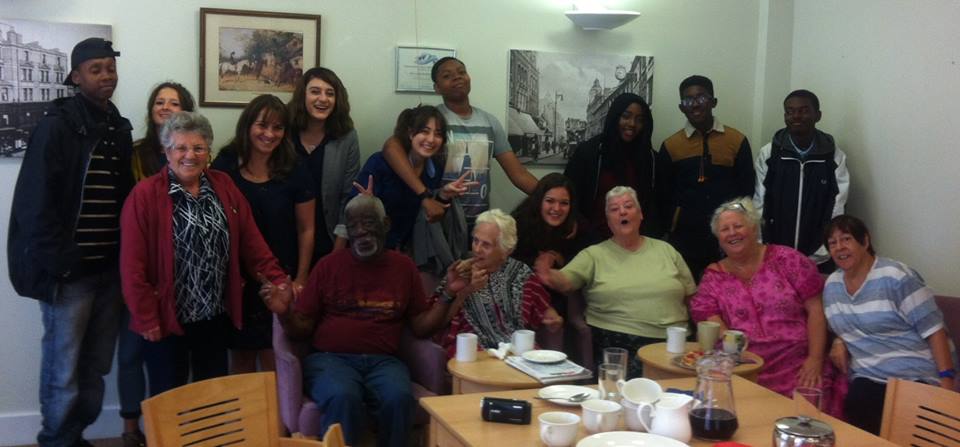 In August, fifty people enjoyed an inter-generational trip to  Margate. This lovely community trip was organised by Kambala Estate RA. Big Local SW11 funded the ticket for the WoW Mums and the pensionners of  Haven Lodge to join this Kambala coach trip. The  older generation enjoyed reminiscing and seeing how it has changed from the golden era of seaside holidays from the 50s and the 60s. The younger generation loved the golden sandy beach and the Dreamland rides. We were all intrigued by  Margate's mystery Shell Grotto, a Grade 1 listed labyrinth of  passages decorated with  mosaics made of 4.6 millions seashells. Nobody knows who made it, when or why.  Thank you Kambala and Big Local for giving us this lovely day together.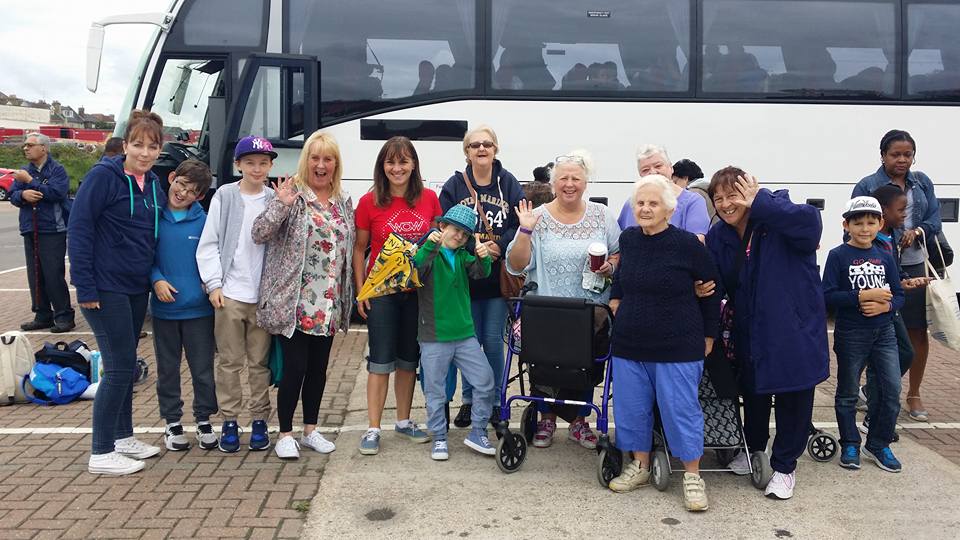 In July, WoW Mums took residents from Falcon Estate, Haven  Lodge and John Kirk House to The Clapham Grand Theatre to  see Gershwin's musical 'Crazy For You'. This classic show was  performed as part of Thames Christian College  students' final  GCSE exams. With big dance numbers, staged cowboy fights  and a hilarious case of mistaken identity, everyone enjoyed it  very much—a great intergenerational local community outing,  with many thanks to Thames Christian College for the free  tickets.
In June, the most popular WoW Mums event was held—the  intergenerational BBQ for all residents from 0—101years old.  This year was a particularly special celebration as it is the first  organized with the BLSW11 grant for the local residents. We  had all guests and our surrogate families in Haven Lodge  garden singing and dancing with Amazing Elvis together with the Mayor of Wandsworth Counsellor Nicola Nardelli.
If you are interested in getting involved and learning more, please email: [email protected]