March 2016 Update:
Falcon Road Heritage Festival Planning
We are starting to plan ahead the Falcon Road heritage with some of the key members of our local community.
Watch this space for the date of our next meeting
"Battersea Together" networking event
Robert Musgrave (Chair of Big Local SW11) kicked off the event by introducing over 38 people to the history and aims of the resident led organisation.
Click here to see more pictures of this event.
Wow Mums Intergenerational Chinese New Year dinner
This is local project is supported by big Local SW11.
February 2016 Update:
Website :
We are planning to revamp our website, so please tell us, what you like or don't like about our website, and most importantly suggest how we could improve it. David and I are going to make fews changes so it is easier for you to get the information you want.

Event:
Battersea Together – Community Network Event
Date: 25th February 2016
Venue: York Garden's Library
Time: 12.30-3.30 (Including Lunch)
Click here to find out more about this event and how to book it
Video of Kambala RA trip to Bath
It was a very nice trip organised by Donna Barham, chair of Kambala Residents Association. Big Local SW11 funded the place for the Wow Mums and the Haven Lodge residents for their intergenerational project.
January 2016 Update:
Winter 2015 Newsletter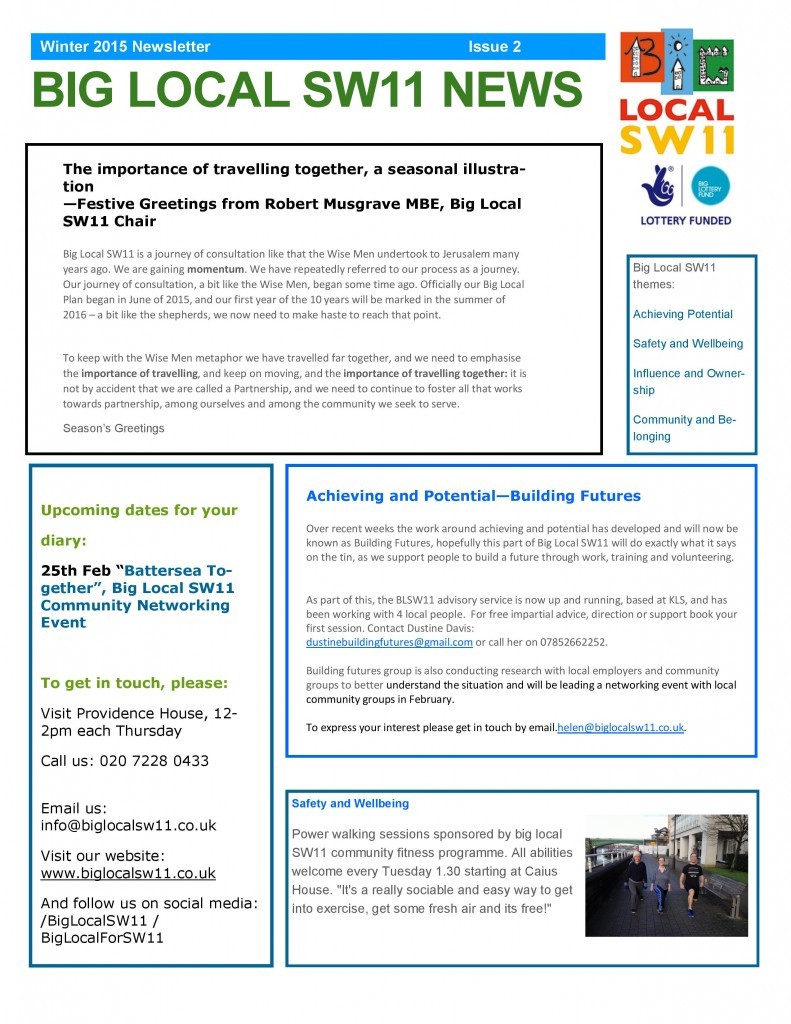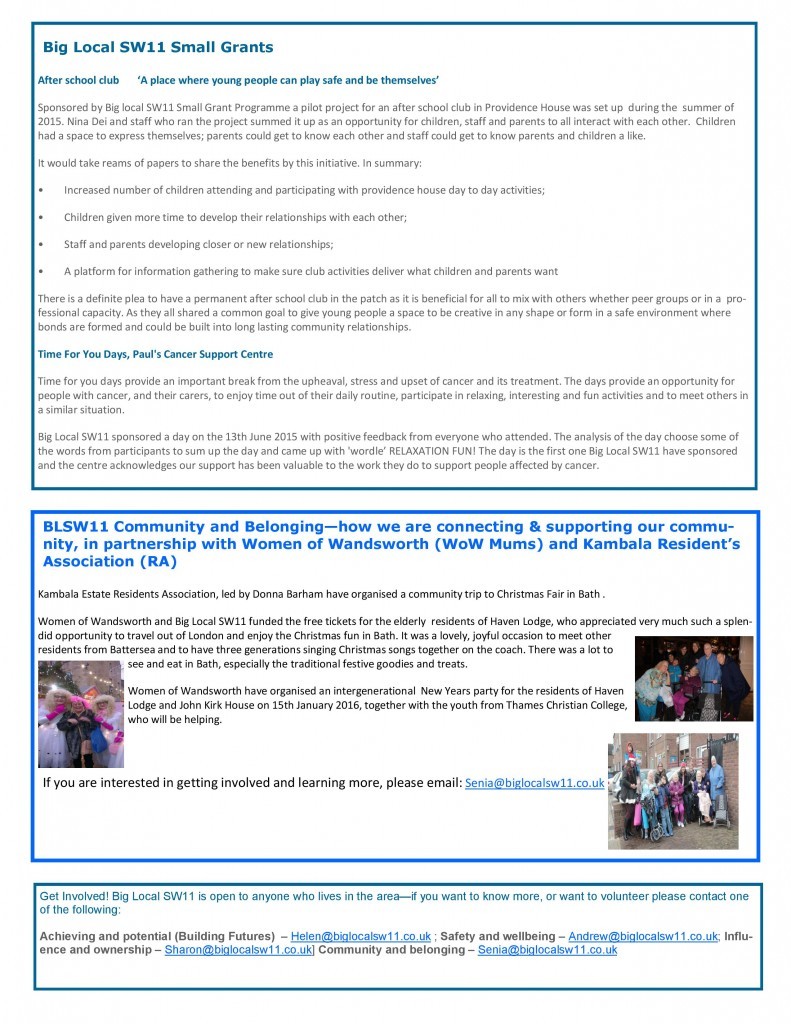 Happy New Year from the Big Local SW11 team
Free Power Walking sessions every Tuesday
If your new year resolution is to be healthier and fitter, you are in luck because we organise free Power walking session in our area. Those walking session are sponsored by the big local sw11 community fitness grant.
You don't need to be a power walking pro. All abilities are welcome every Tuesday 1.30 starting at caius house. "It's a really sociable and easy way to get into exercise, get some fresh air and its free!"
————————————————————————————–
The map below shows the area covered by the big Local SW11. If you want to see a bigger version of the map, please click on it.