Falcon Road is coming back on the 29th of June 2019.
Have a look at our trailer made by local videographer Sandra Munoz-Alvarez from Keepsake Videos
This year's theme is: Building Communities. You can apply for a stall, perform or volunteer. Details on the official Falcon Road Festival website: http://falconroadfestival.uk
Our Poster for 2019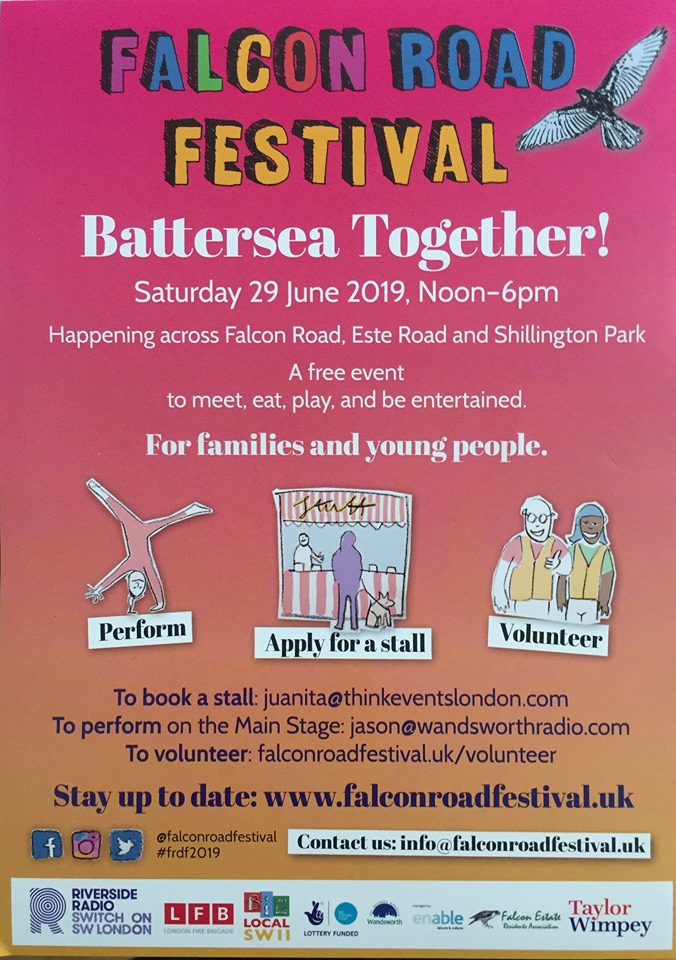 Watch this space for more info soon.
Thanks to everyone who took the time to give us some feedback about our last Falcon Road Festival.
We have compiled the results and you can read the report here.