Due to the Covid 19 pandemic the Falcon Road Festival planned for the 4th of July and the Battersea Together Event arranged for the 27th April are postponed. Alternatives are under consideration!
Falcon Road Festival 2020 will take place on Saturday 4th July.  Put the date in your diary and we'll let you know more very soon..
Our 4th Falcon Road Festival was a complete success and we were blessed with a lot of sunshine. The theme for 2019 was "Battersea Together" and the entire community came out to enjoy the sun and the fun.
It was our busiest festival so far with the fire station, the park, Providence House and Este Road, buzzing with people. Battersea has a very mixed community and it was very nice to see everyone getting along, having fun, singing and dancing together. The children enjoyed a circus, a reptile and a bird of prey show and there were also a lot of activities for them like volleyball, boxing, circus skills, bouncy castle and bull riding simulator.
Wandsworth Active had various workshops and was on a mission to get local people fitter and healthier. Local artists showcased their talent all day on our main stage managed by Riverside Radio.
St Peter's Church corner was filled with wooden deck chairs and they were serving free drinks to keep people hydrated on this glorious day.
​
We will continue to work together closely with the community and are proud to announce that Falcon Road is coming back next year on the 27th of June 2020.
Our Falcon Road festival video should be released as soon as we receive clearance from the festival committee, so watch this space 🙂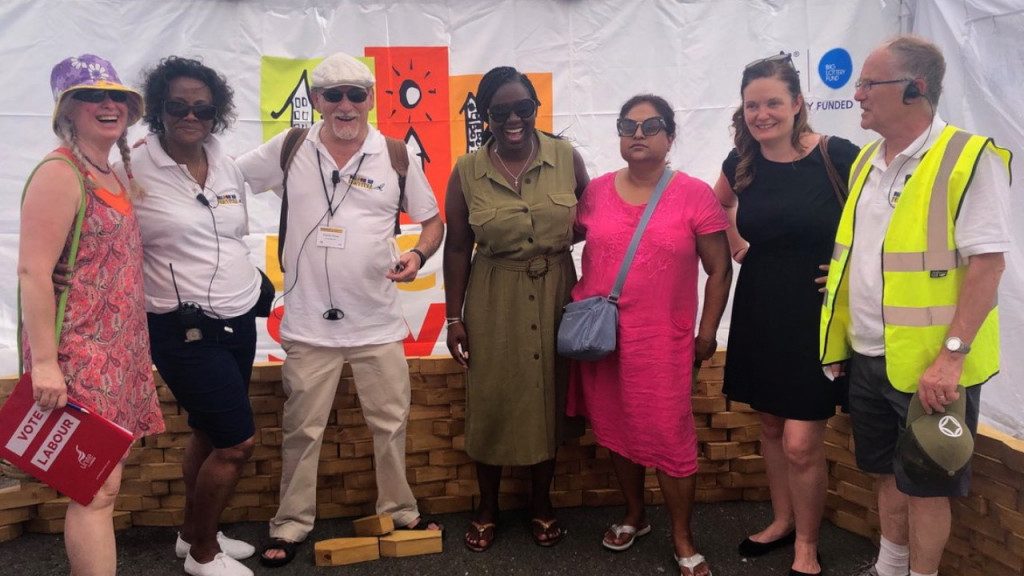 At the mean time, have a look at our trailer 2019 made by local videographer Sandra Munoz-Alvarez from Keepsake Videos
This year's theme is: Building Communities. You can apply for a stall, perform or volunteer. Details on the official Falcon Road Festival website: http://falconroadfestival.uk
Our Poster for 2019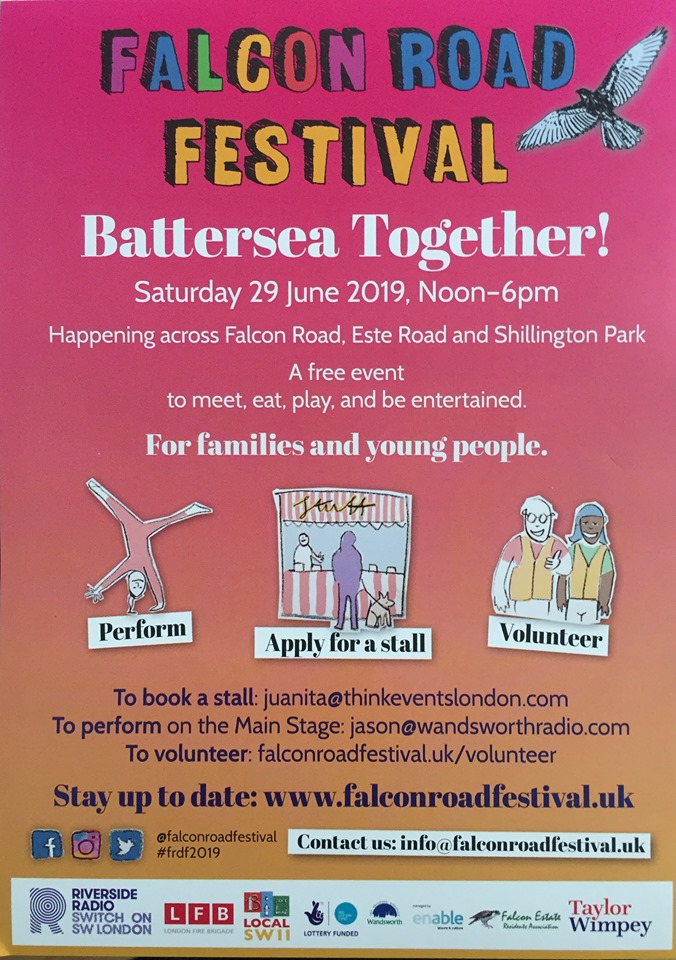 Watch this space for more info soon.
Thanks to everyone who took the time to give us some feedback about our last Falcon Road Festival.
We have compiled the results and you can read the report here.