Update 14th September 2018
Thanks to everyone who took the time to give us some feedback about our last Falcon Road Festival.
We have compiled the results and you can read the report here.
Update 15th July 2018
Check those photos of the Falcon Road festival 2018. What a great day in Battersea SW11 for our entire community
Update 13th July 2018:
The festival is currently being evaluated and watch this space for further details
The Falcon Road Festival 2018 video is finished but is also being reviewed by Big Local SW11. We will publish it very soon on our website and social media.
Update 25th June 2018:
Map of the Falcon Road Festival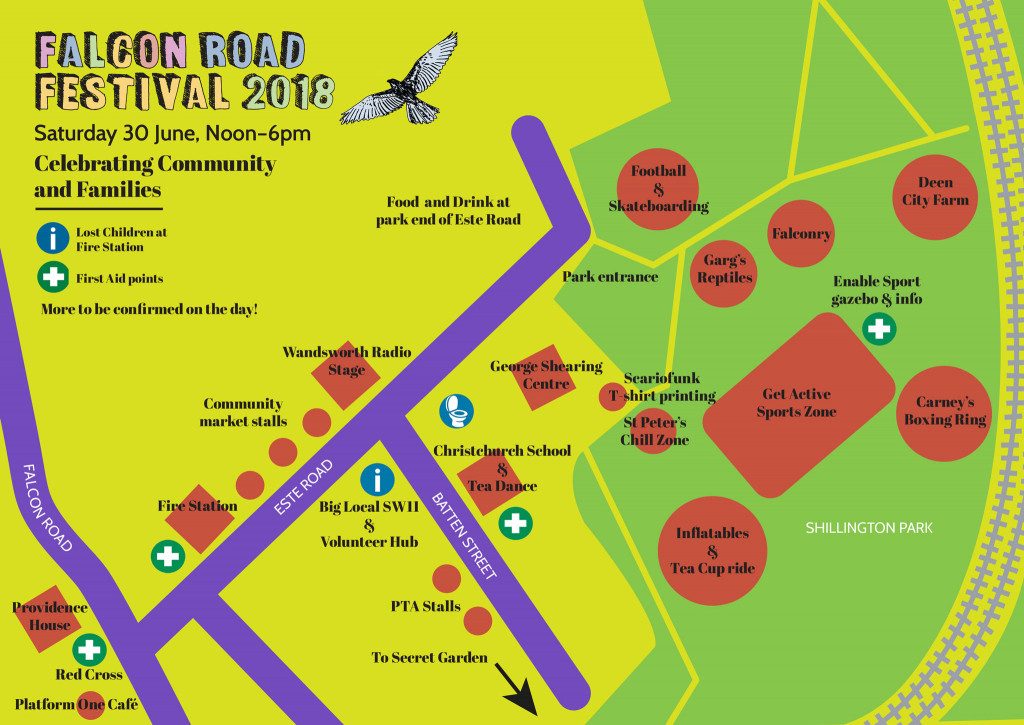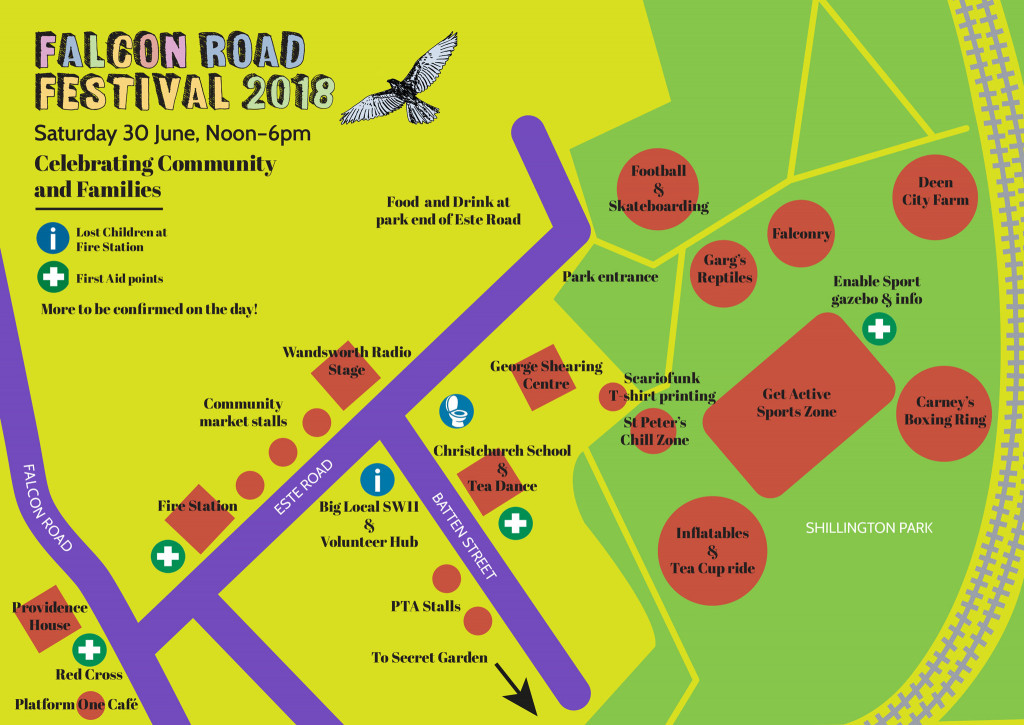 Update 1st May 2018:
We are delighted to let you know that there will be another Falcon Road Festival in 2018.
It will be on the 30th of June 2018 and this year, the theme will be : "Building Community – Family First".
Watch the video of the Falcon Road Festival 2017 made by local filmmaker Sandra Munoz-Alvarez from Keepsake Videos
Falcon Road Festival 2018 has it's own website packed with information.
Check www.falconroadfestival.uk  if you want to hire a stall, perform or volunteer.
There is also a lot of information, news and pictures about the festival.
Our 2017 festival was a success, and this year we want to make it even bigger, better so fill up last year festival feedback form if you haven't done it yet.
Click here to fill the feedback form (It only takes 1 minute of your time)
This a community event not to be missed for the entire family and we want YOU to have a say to make it the festival YOU want !!!